We lost my dear Grandma, Rose Marie Sherer, last week. While I am so sad that she is gone, I am comforted by the fact that she is no longer in pain. And I know that we most definitely have an angel watching over us.
My grandma was the kindest, sweetest, most loving person, and I feel so lucky to have seen her two weeks ago and to have had the opportunity to introduce her to Joseph. These pictures were taken on what was her last 'good' day, are they are so precious to me.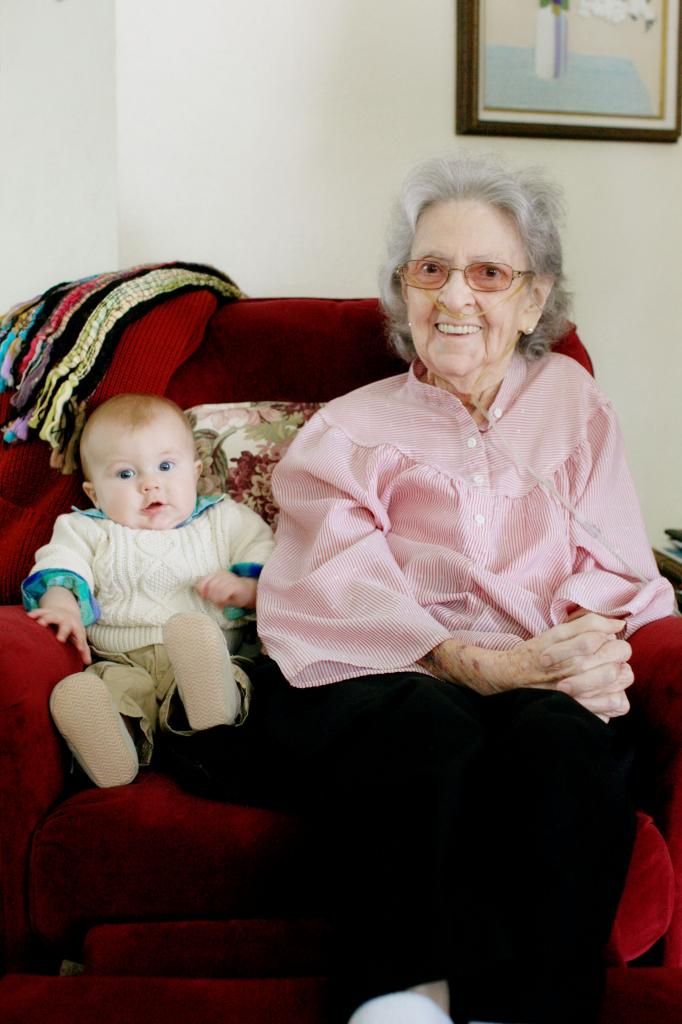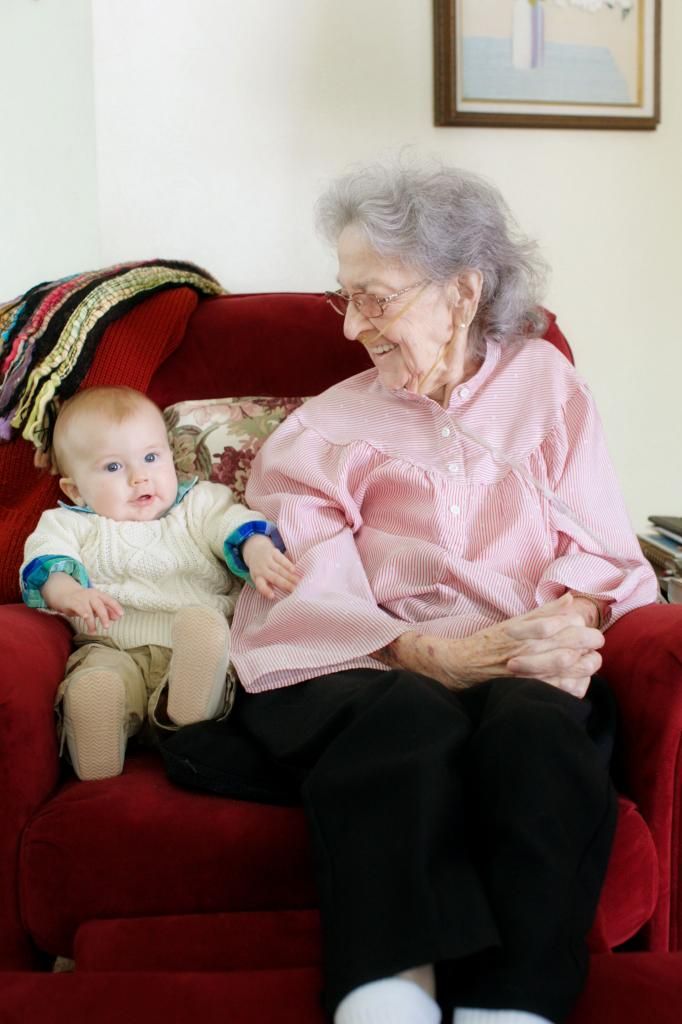 My grandparents were married for 65 incredible years. Can you believe that? This is my grandpa, aka Pap Pap. He makes 91 look pretty darn good!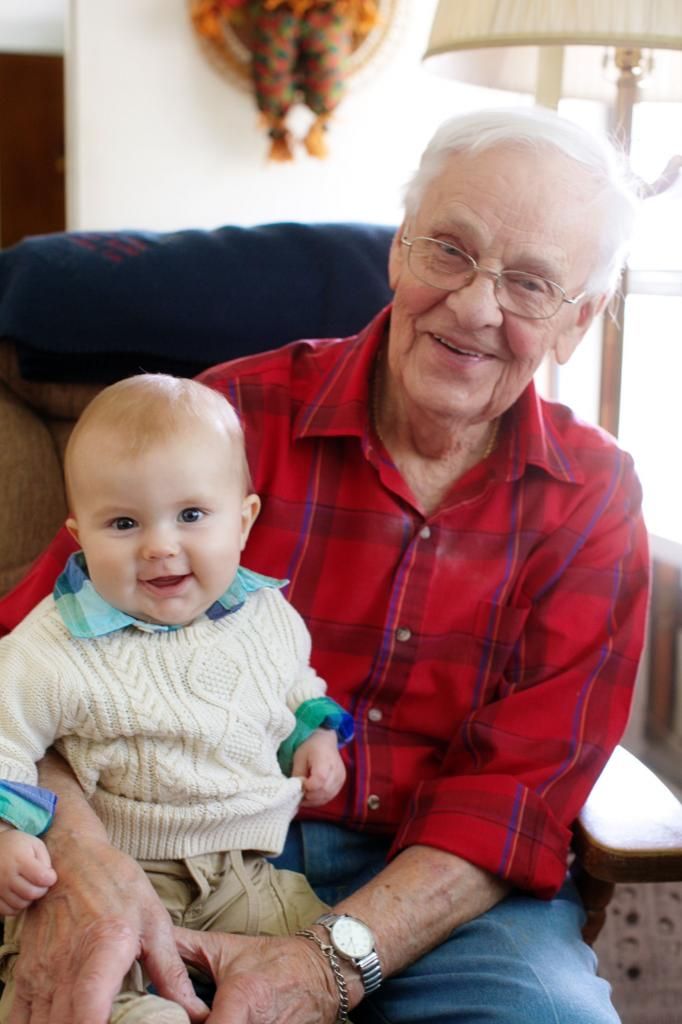 And a few picutures from a summer trip 3 years ago with Olivia, in better days.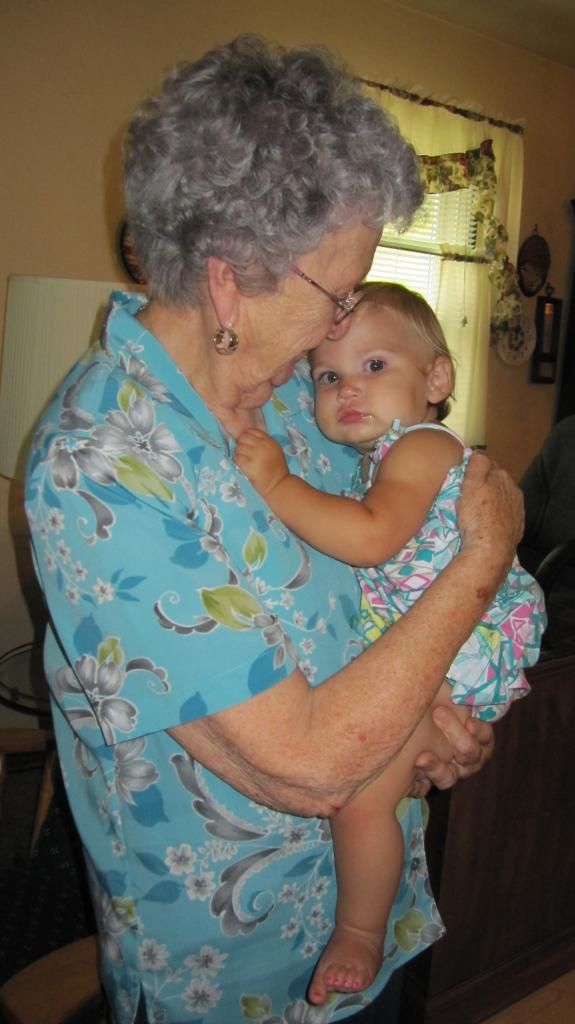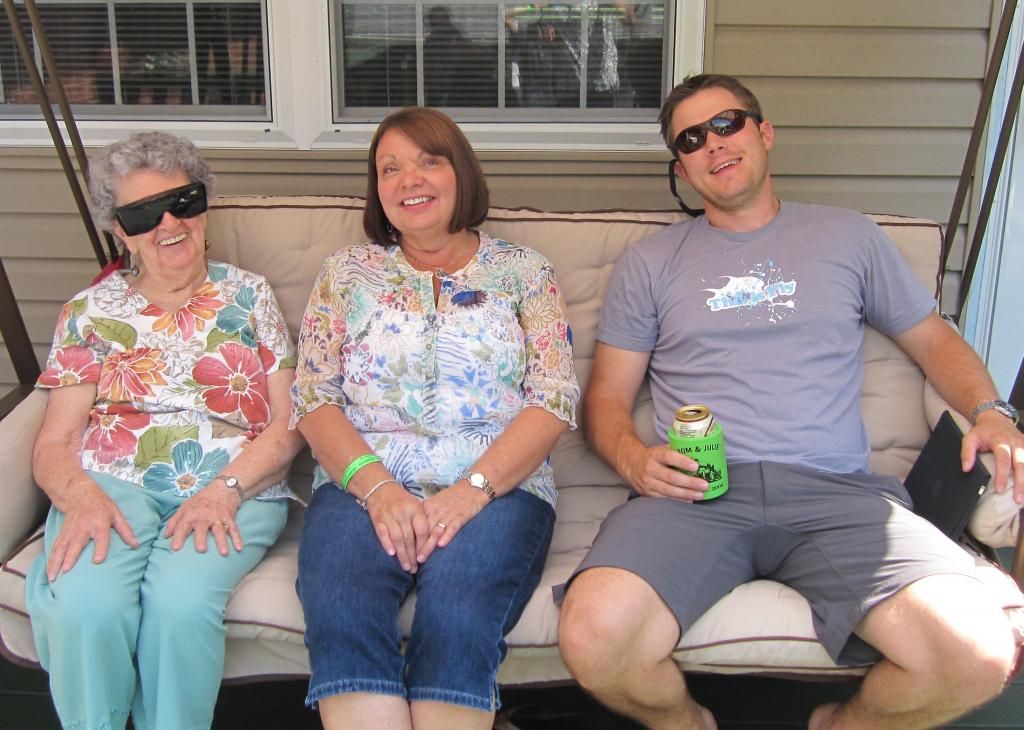 I sadly can't make it back there for the services this week, but I am thinking of everyone and sending all my love and prayers.
Rose Marie Sherer
(August 20, 1926 – November 7, 2013)
Rose Marie Sherer, 87, of Greenock, died Thursday, November 7, 2013 at home. She was born August 20, 1926 in McKeesport and was the daughter of the late Patrick J. and Anne Canavan King. She was a member of St. Patrick Catholic Church in Christy Park, Elizabeth Twp Senior Citizens, Mount Vernon AARP 2551, Elizabeth Twp Historical Society, Greenock Vol. Fire Co. Ladies Auxiliary, Life Span, #146 Croatian Fraternal Union and Pensioners, the former McKeesport YMCA, Mon Valley Health Complex and the American Sewing Guild. Rose Marie also enjoyed Round Dancing and Square Dancing. She was a former volunteer for the Adult Literacy Program, and took great pride in her student's accomplishments. She was retired from the PA Dept. of Welfare.She is survived by her husband of 65 years, Raymond Regis Sherer, son, Raymond Regis (Carol) Sherer, Jr., of Albuquerque, NM, , daughters, Maureen Fairbanks of Phoenix, AZ., Christine Pearlstein of Irvine, CA, and Eileen (Kevin) Widany of Mount Vernon, sister, Mary Ellen Cylenica of West Mifflin, grandchildren, Matthew, Katherine, Andrea, Craig, Rachel and Eric, great-grandchildren, Neven, Daria, Olivia, Joseph and Avery, and nieces and nephews. She was preceded in death by sisters, Jean King and Eileen Ward. Friends are welcome Monday November 11 from 2-4 and 6-8 PM at the Gilbert Funeral Home and Crematory, Inc., 6028 Smithfield Street, Boston, Elizabeth Township. Mass of Christian Burial will be celebrated on Tuesday November 12 at 10:00 AM in the St. Patrick Church with The Rev. Vincent P. Velas, officiating. Private burial will be in the Mount Vernon Cemetery, Elizabeth Twp.