Her first day of ballet.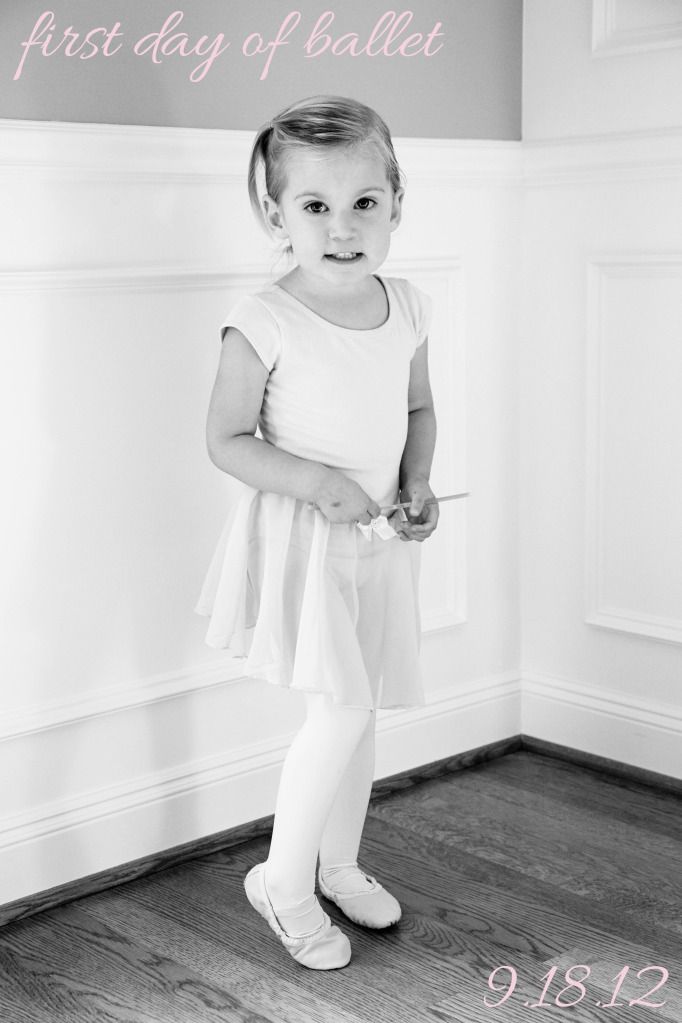 She's been looking forward to this for months. She's been begging to go for a long time, but classes don't start until age three, and then summer was so busy that I didn't want to sign up and pay for a bunch of classes we wouldn't be able to make. But now that we're settled down for a bit and in the school routine, it was finally her big day. And it did not disappoint.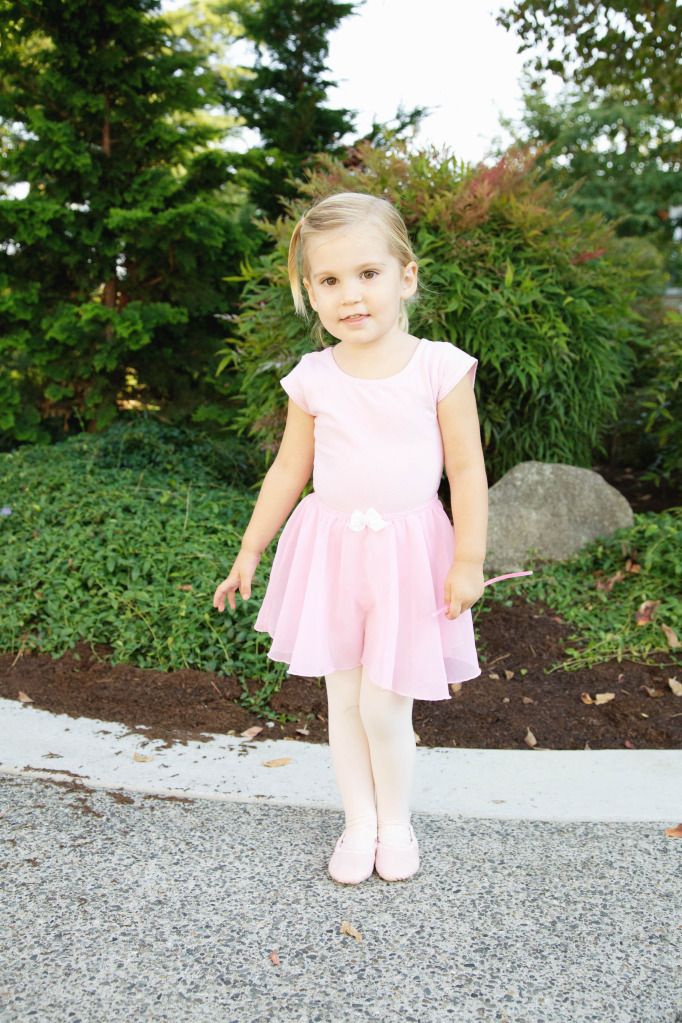 One of our neighbors who is a couple of years older has been nicely teaching her some moves. She says that this is her "favorite".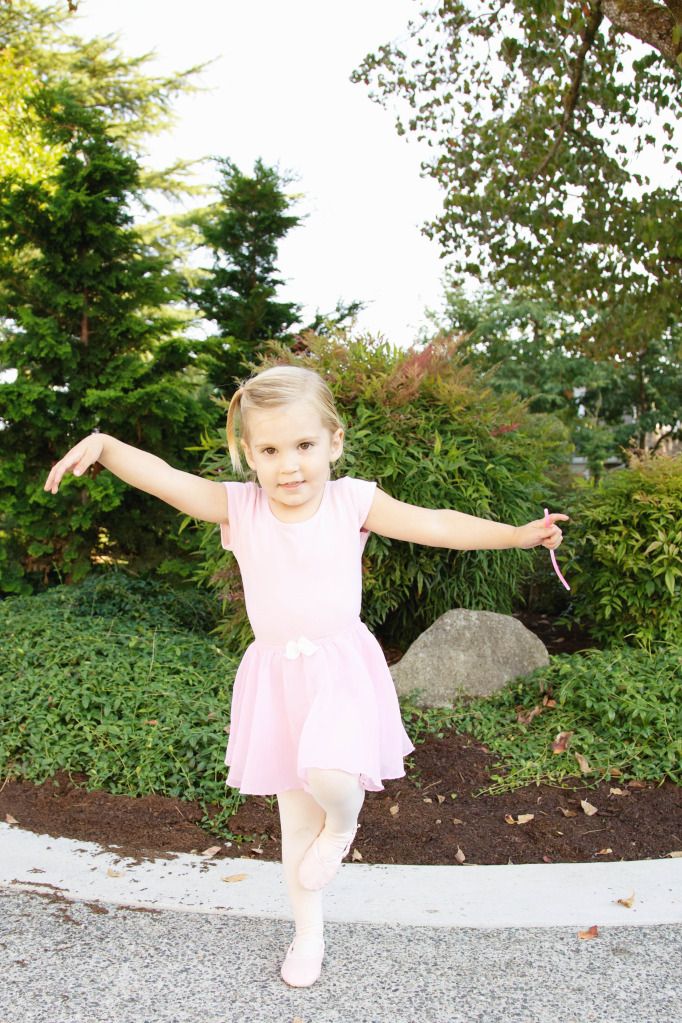 And the two week old glow stick? Apparently a necessary accessory. Can't argue with three year old logic (and really, it's just not worth the battle).
Dying of cuteness. seriously. I keep telling her that I want to freeze her so she never grows up.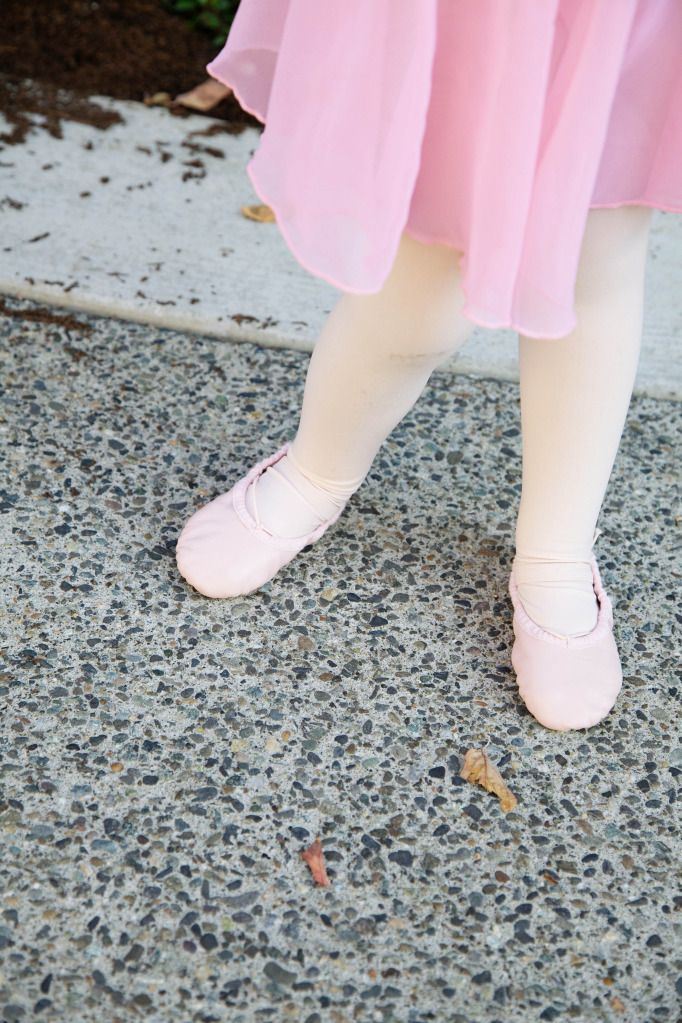 And here's a little video of her big debut shot through the window. Mute it, because all you'll hear is other moms chatting in the background which isn't very exciting. Just pretend there's some lovely classical music playing instead.
She emerged from the class with the BIGGEST smile on her face. It was beyond adorable. I'm pretty sure she's hooked.