Ahhh, Seafair weekend. Here in Seattle, it's like every awesome holiday in the year rolled into one. Couple that with what they call a "heat wave" here (i.e. temperatures reaching above 90 degrees, or what most other people call "summer") and it's a recipe for a pretty epic weekend.
Seafair is actually tons of events (hydroplane races, fleet week, parades, pirates, etc.), but my favorite thing of all is the Blue Angels. We watched them this afternoon from the dock of Doug's parents and, as always, they put on an impressive show.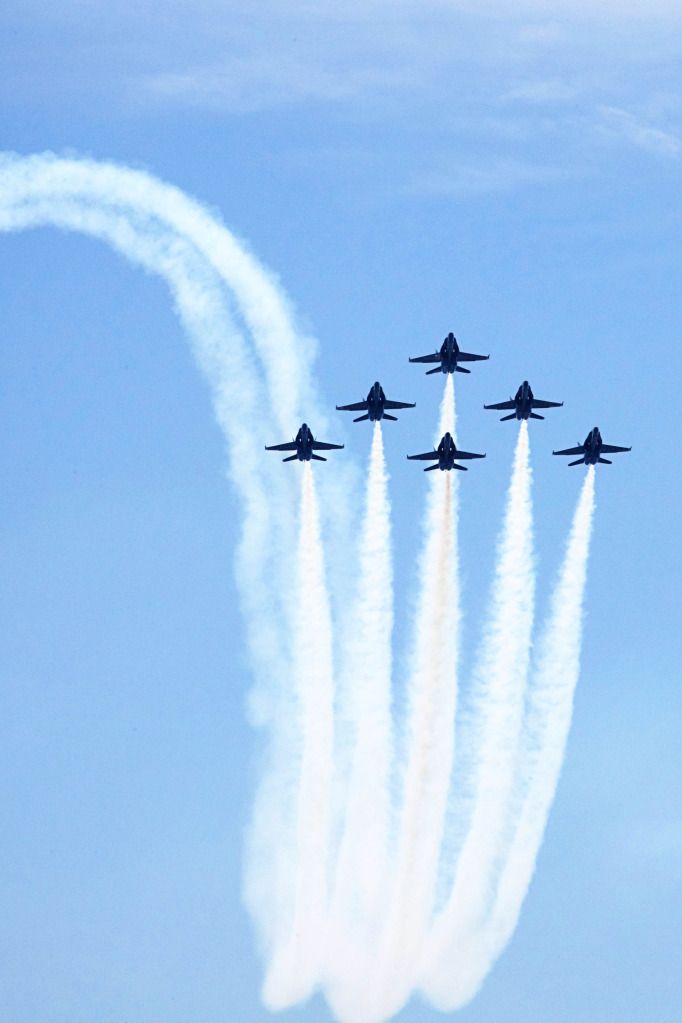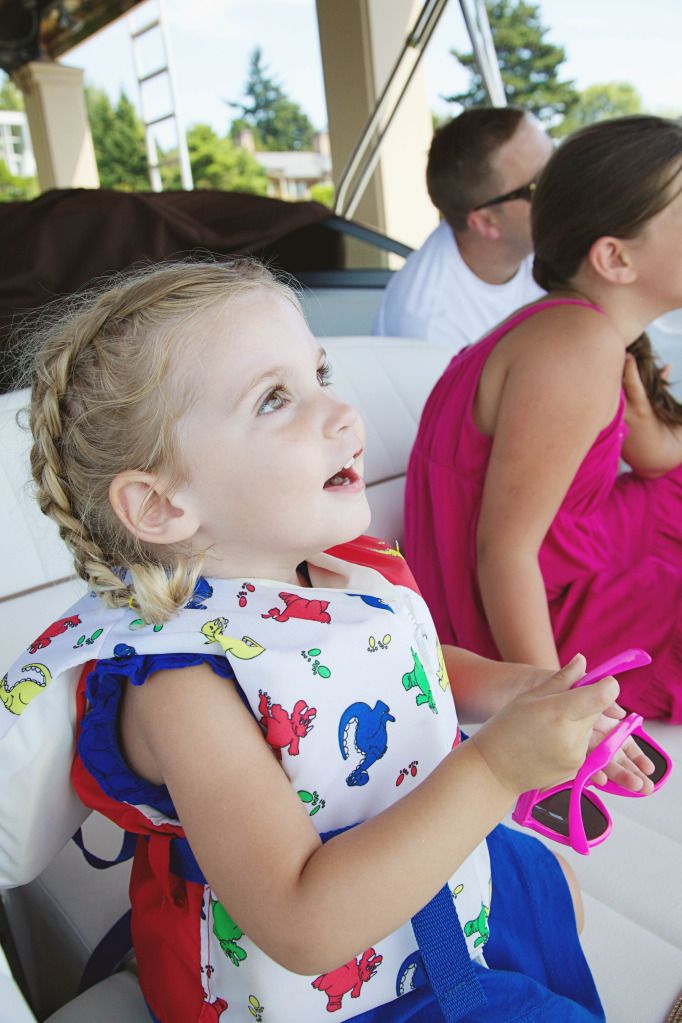 Olivia lasted about two minutes before she begged for the headphones – those jets are LOUD.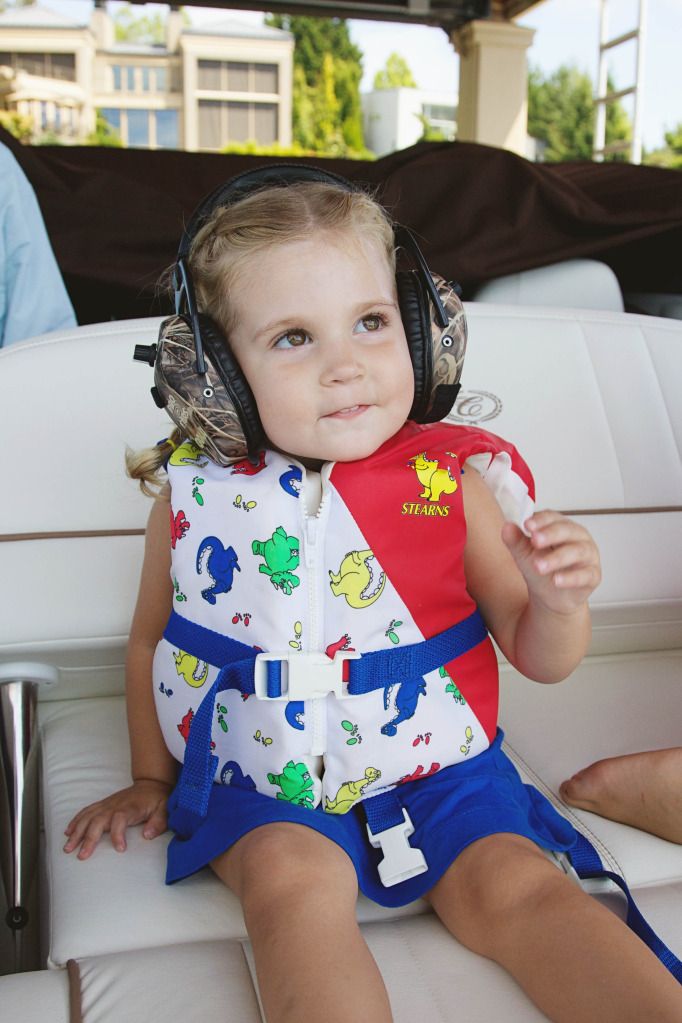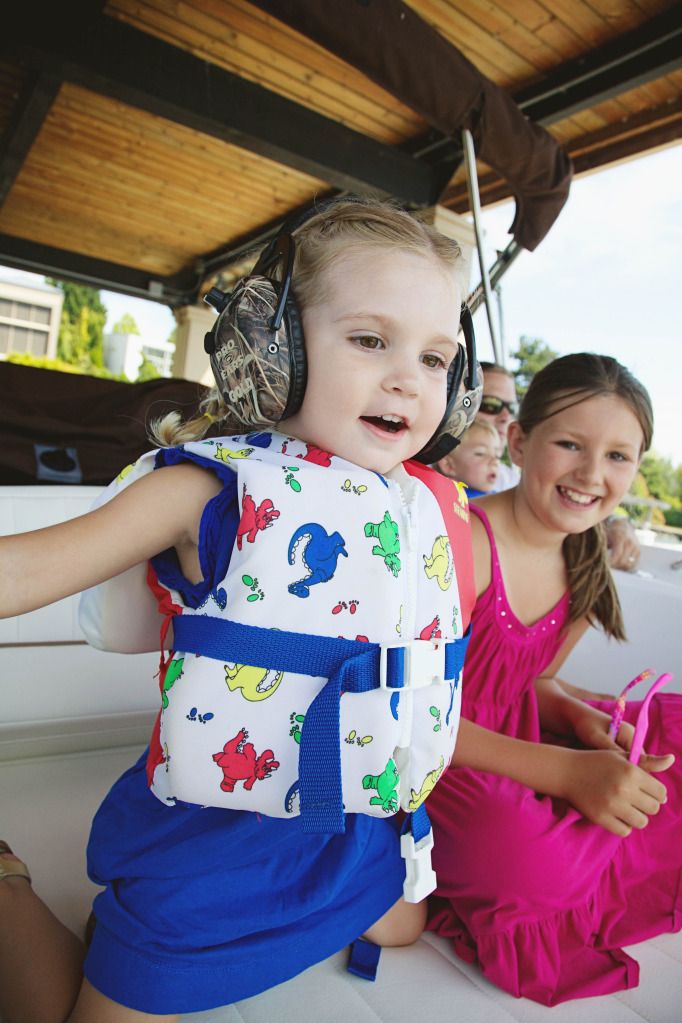 Cutie Carter. He seriously said "airplane" every time he saw one. Which was every two seconds for an hour.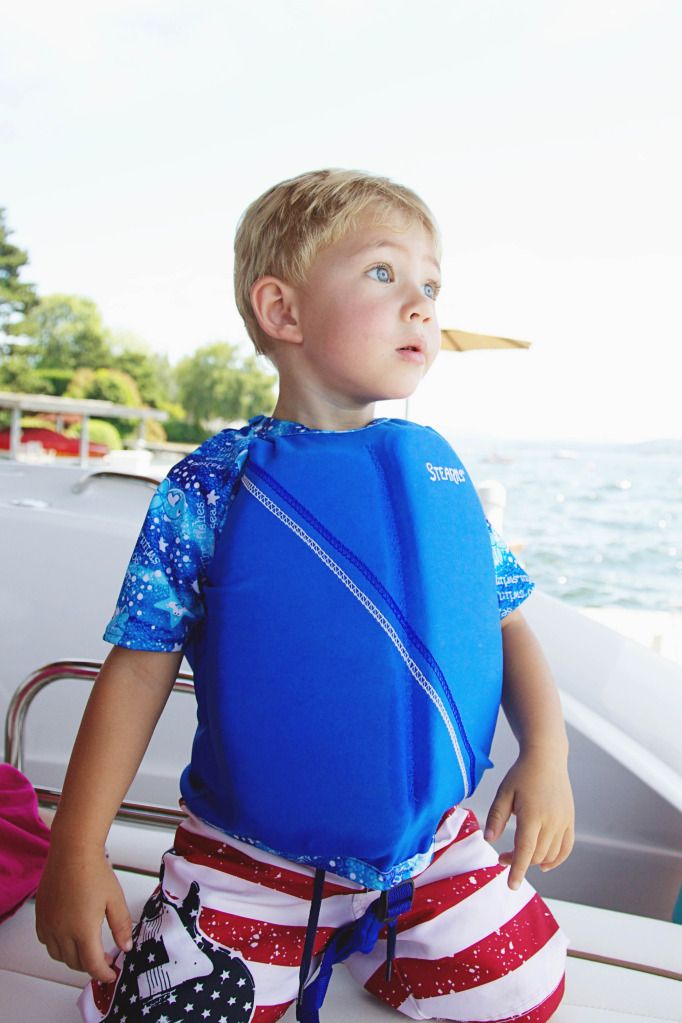 As you can see, hundreds of boats park out in Lake Washington to watch the show. It's pretty cool.

As for the rest of the weekend, we basically soaked up summer as much as we could. Since O is FINALLY potty trained I let her go to the beach without a swim diaper. Oops, apparently that's what has been holding up her swimsuits all this time.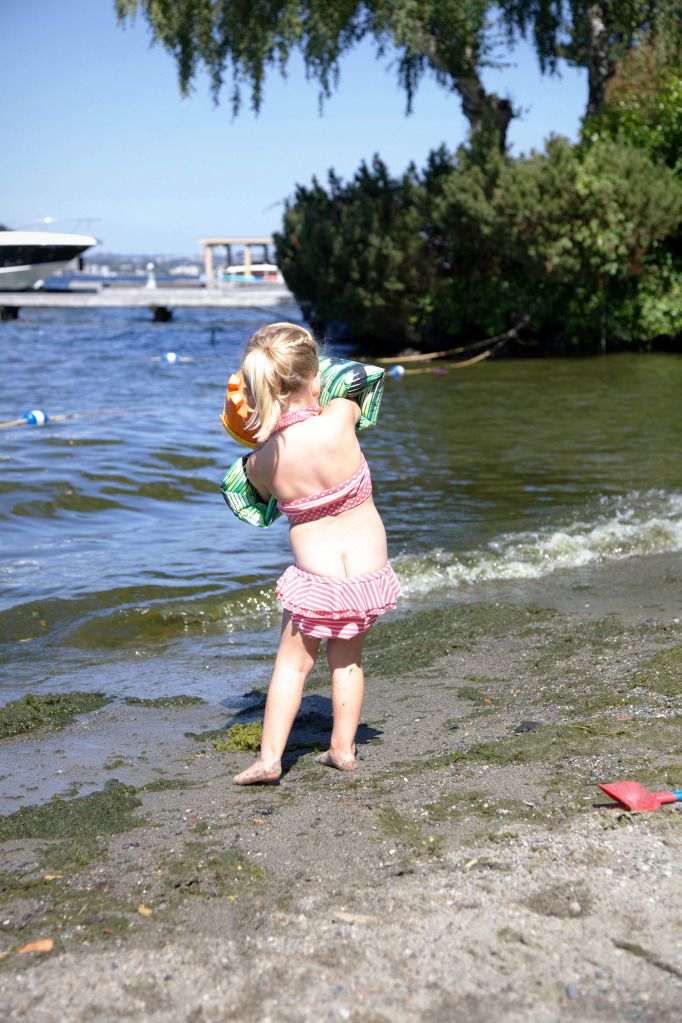 I love a good toddler crack shot.
We also took the boat out Friday night for a swim in Meydenbauer Bay. Olivia and Nash got brave and took the plunge into the lake (it's finally warm enough to swim in, hallelujah).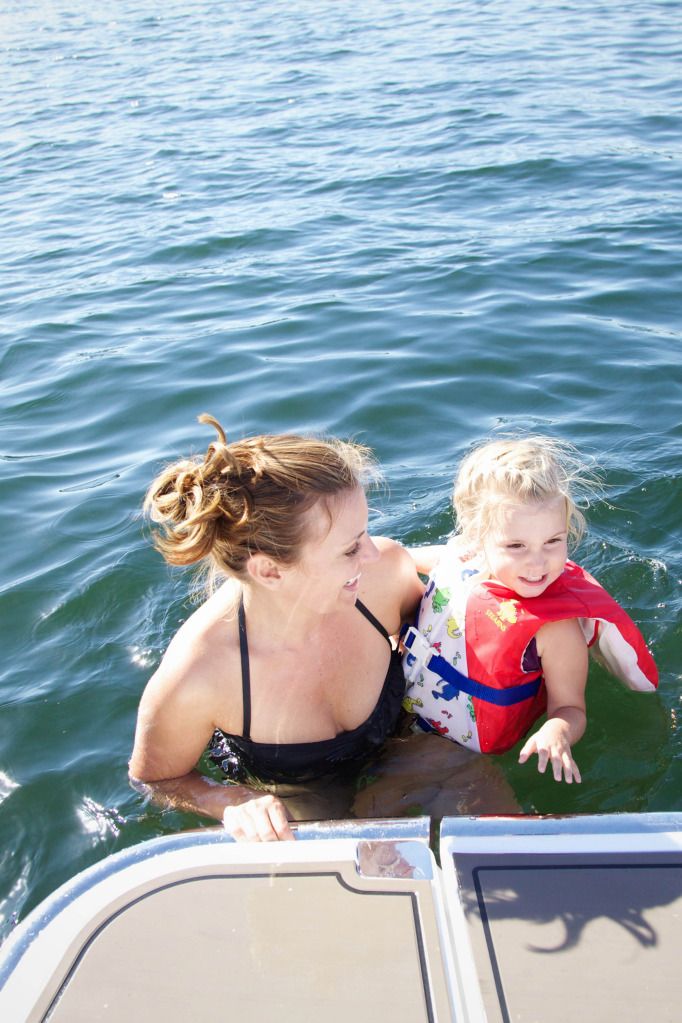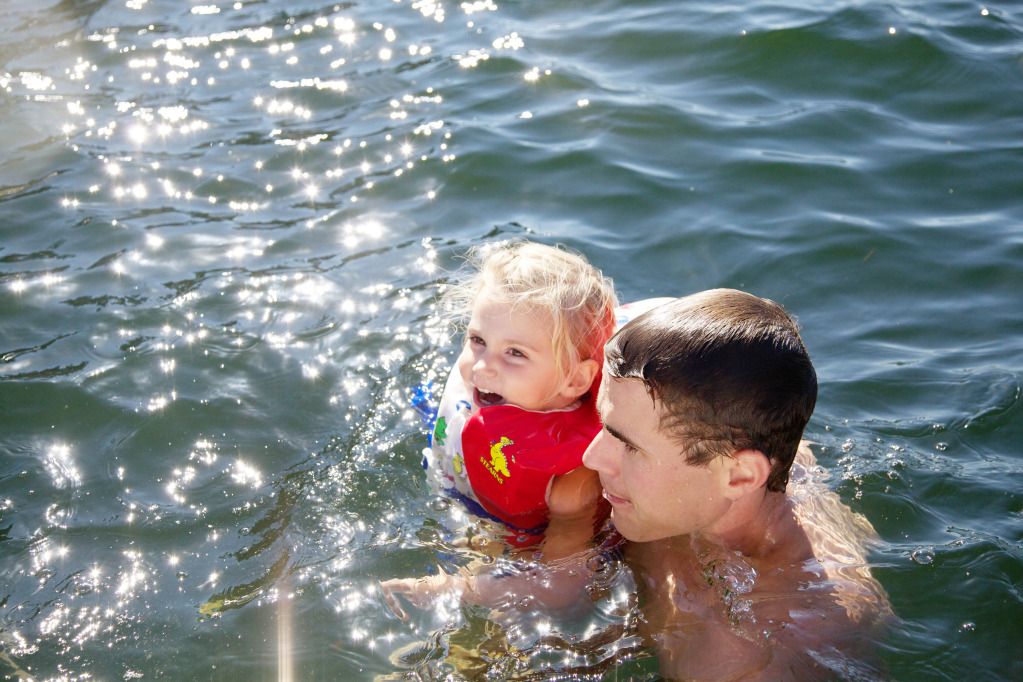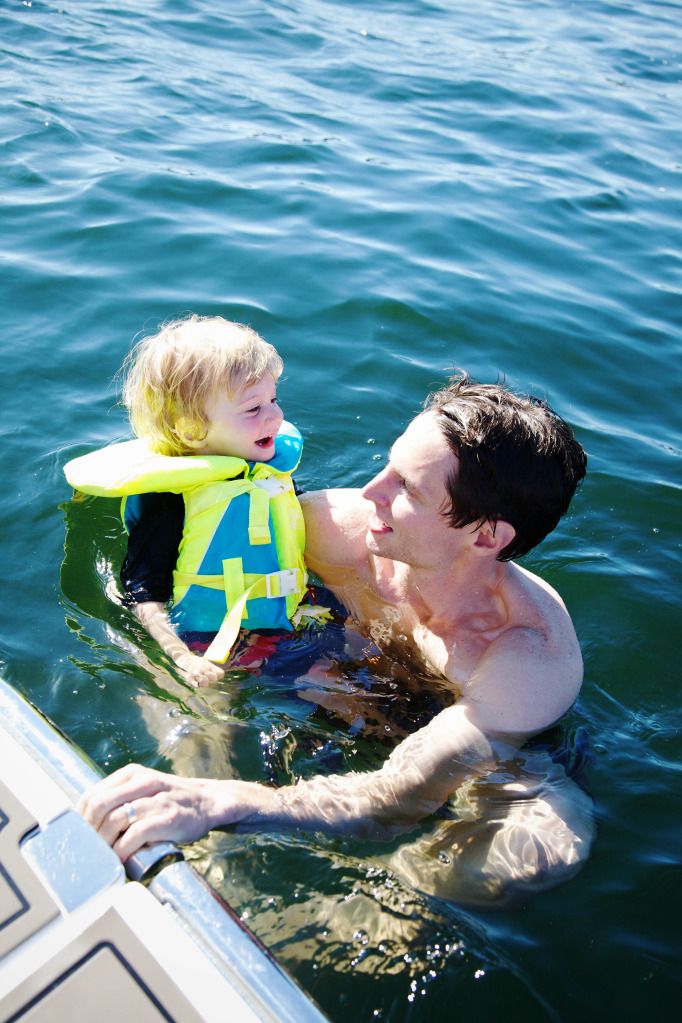 Saturday we rode bikes to Woodinville to do a little picnic/wine tasting with friends. Five families, eight kids three an under in total. Needless to say it wasn't the most relaxing experience, but it was still super fun. Here's a shot of O and her BFF Maren. They couldn't have been happier sandwiched in that little trailer together in 93 degree heat. That's love.

Well, that's all folks. Hope everyone had great weekends!