First of all, Happy Mother's Day to all of you momma's! And especially to the two most important moms in my life, my mom and mother-in-law. I am so lucky to have you, you have truly taught me how to be a mom.
We kicked off the absolutely gorgeous weekend with popsicles on a Friday afternoon. If this doesn't make you smile, well I don't know what would.

I came across some cute ideas for Mother's Day gifts on Pinterest (of course), and Olivia and I worked on a little craft for Chris. It turned out pretty cute! Here's Olivia showing off her gift.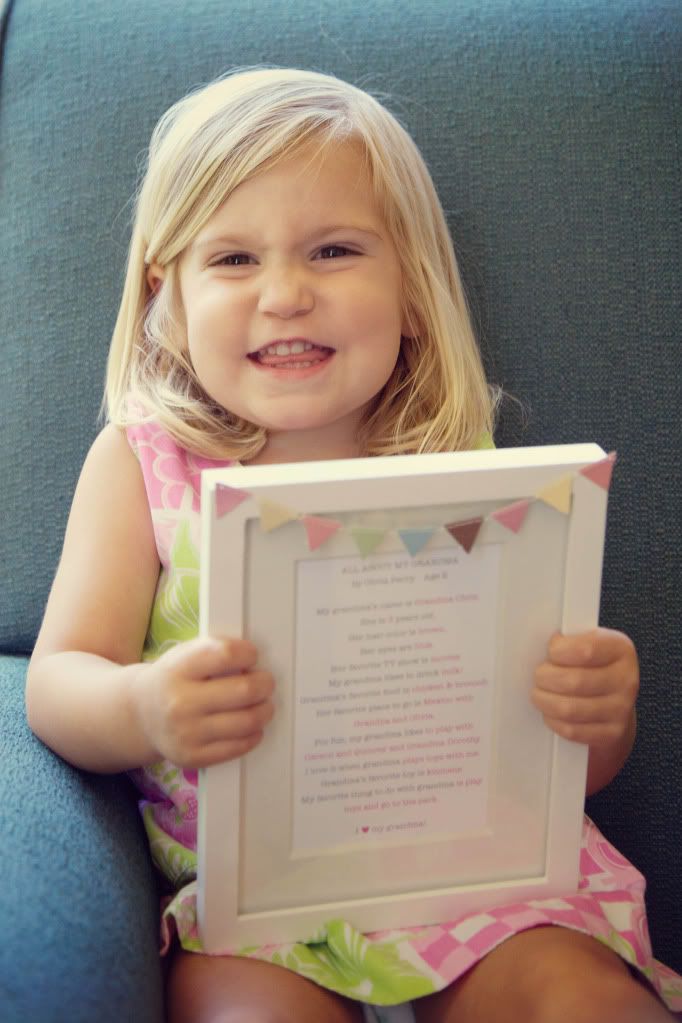 Please excuse the super cheesy face, she's in that phase that when you ask her to smile she looks like a total goofball.
She was very serious about her "interview for grandma". Her answers cracked me up.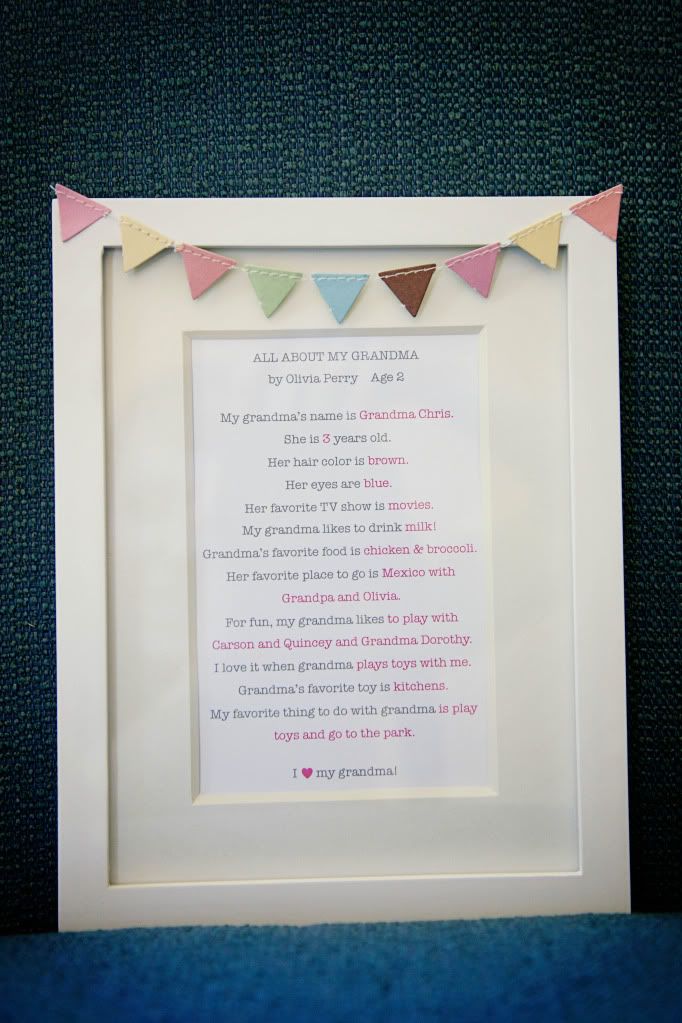 (I printed her answers on cardstock and then framed them with a pre-matted 4×6 frame from Aaron Brothers. The flags are from Paper Source, easier than making them myself!)
This picture of her kills me. When did she get so old? Seriously, stop growing up.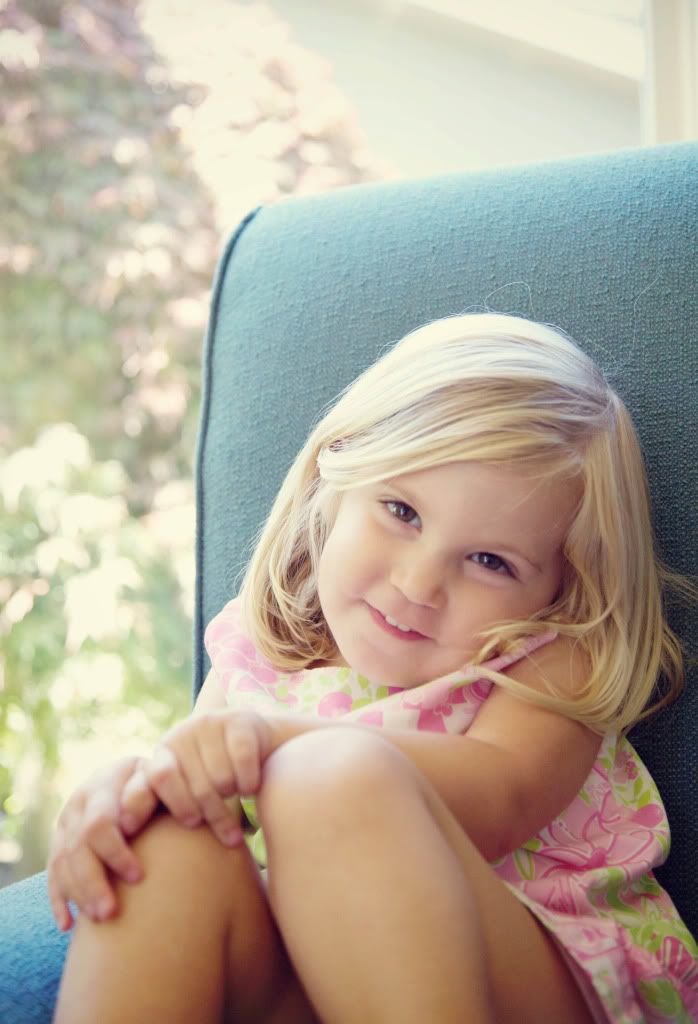 We decided to go out on Saturday night with Doug's family, and had a great dinner at Chandler's on Union Bay. Amazing food, amazing views. We scrambled to find a sitter for O so we could make it an adults-only event, but after half a dozen attempts it was clear that it was not meant to be (hence the crayons and such all over the table). The epitome of Mother's Day, right? . She was SO excited that she got to wear her "party dress" that she begs to wear on a daily basis that she did pretty well at a long meal, all things considered.

Today I was surprised with breakfast in bed and then Doug got my garden ready to go and I planted everything (mmmm…tomatoes…). Then we spent the afternoon lounging in the backyard and topped it off with Doug making my requested dinner – Mexican food, heavy on the guacamole. Simply the best. Mother's Day 2012 in the books, and it was great.