One big bonus of the playgroup that we're in is that we discover new places almost every week thanks to other moms in the group. This morning's adventure was to Farrel-McWhirter Farm Park in Redmond, and it was so darling – a cute little farm area and tons of open space for the kids to run around and enjoy the sun. Thank goodness, because after Olivia's midnight and 5am wakeup calls (do I have a newborn again?) we really needed to get out of the house and have some distraction and fresh air.
Olivia, Maren, and Finley were the three musketeers all morning. They had an imprompteau dance party in front of the barn, which was pretty darn cute to watch.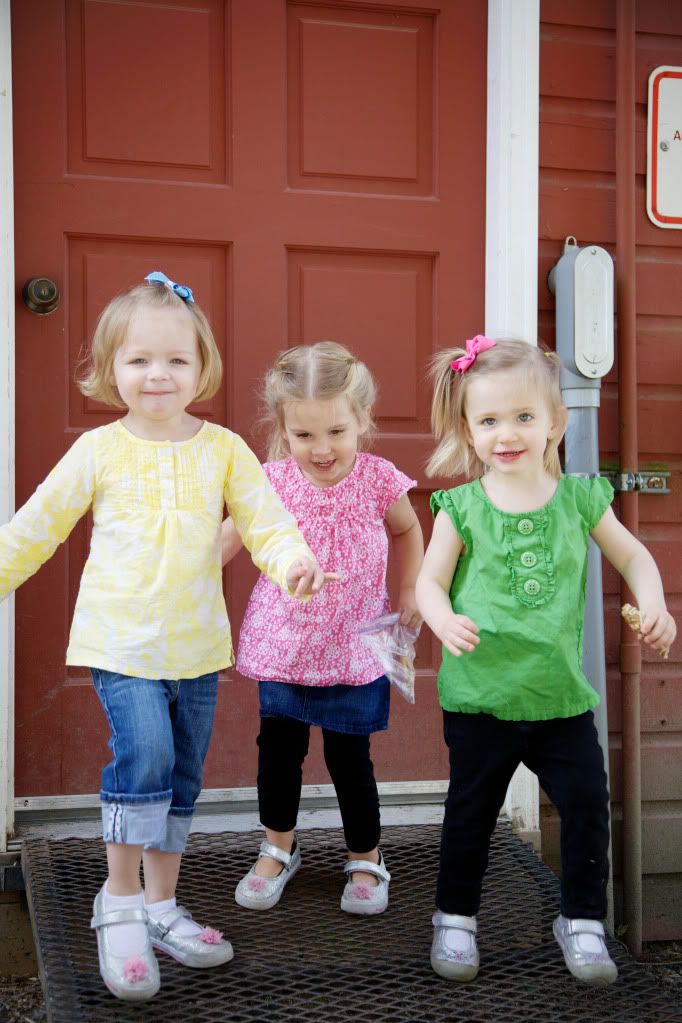 The highlight of the morning? Dandelions.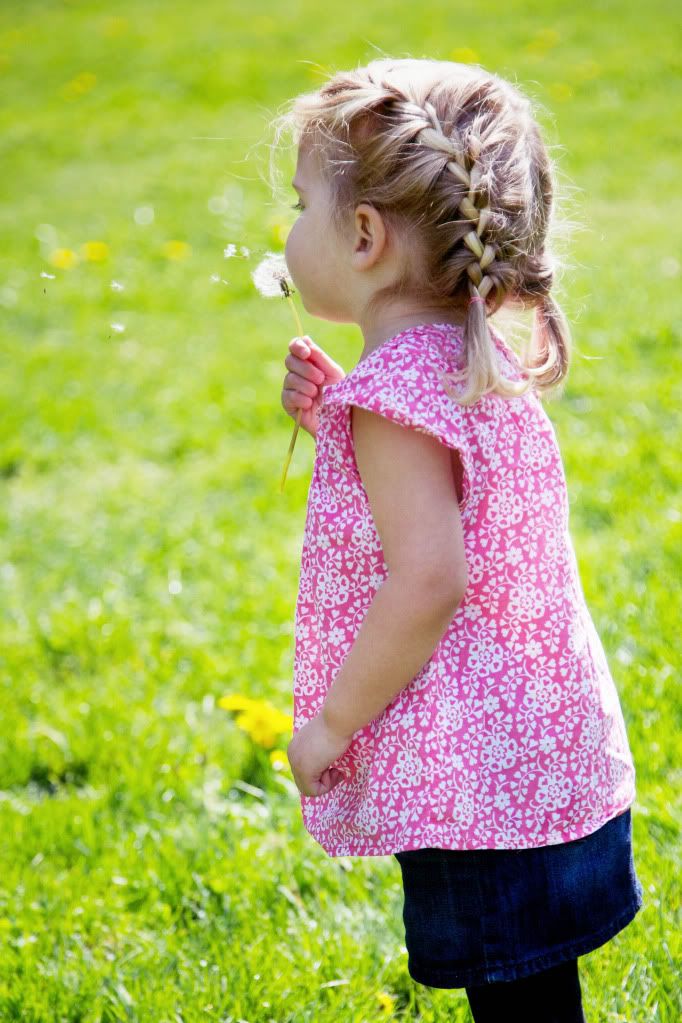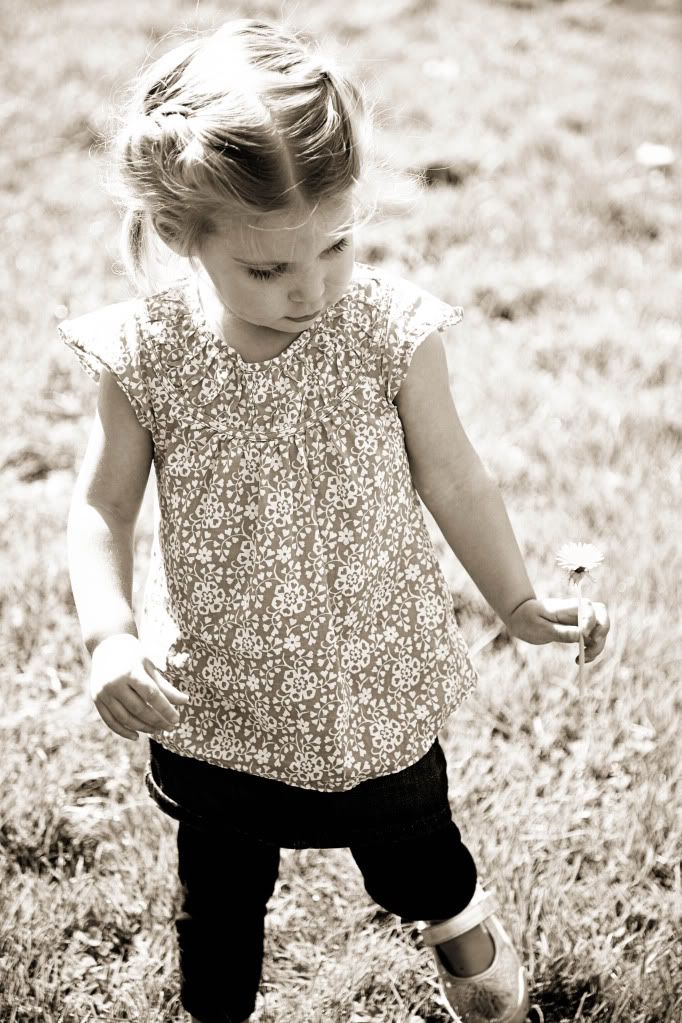 Fun times on the tire swing.